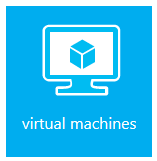 Traditionally Windows VMs (virtual machines) in Azure would include a Windows Server Datacenter license.  The cost of this license was built into the hourly/monthly fee for that VM.  This made systems easy to roll out using the GUI wizards and made licensing a cinch.  If you are moving existing virtual machine workloads to the cloud, this can be expensive since you paying again for licenses you've already purchased.
According to their new announcement, Microsoft says "now you can move your existing Windows Server licenses to Azure when you extend your datacenter to the cloud. With the Azure Hybrid Use Benefit, you can use on-premises Windows Server licenses that include Software Assurance to run Windows Server virtual machines in Azure at the base compute rate."
With this new option, new VMs can be up to 40% less expensive as long as you are providing the proper licensing.  So the big question: What is the proper licensing?  The new Azure Hybrid Use Benefit requires Windows Server licensing with SA (Software Assurance).  In case you're not familiar with it, Software Assurance can only be attached to one of Microsoft's volume licensing models.  So this is not for servers running retail or OEM licensing.
For every 2 processor/16-core Windows Server volume license with SA, Azure Hybrid Use Benefit allows you to run either a single VM with 16 cores; or two VMs with 8 cores each.
To make use of this benefit, either:
Upload your own custom Windows Server image to Azure
Migrate an existing VM using ASR (Azure Site Recovery)
Build a new VM from the Azure Marketplace

For more information, see Microsoft's announcement Save up to 40 percent on Windows Server virtual machines with the Azure Hybrid Use Benefit