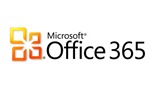 What Is Office365?
Office365 is an integrated cloud solution for hosted Exchange email, hosted SharePoint, and hosted Lync. It is not, however, the next version of Microsoft Office. This service is an upgrade to Microsoft's existing BPOS (Business Productivity Online Suite) cloud offering. In addition, this service offers several new packages which should be attractive to both very small businesses and large enterprises alike.
What does Office365 include?
The least expensive Office365 packages include Exchange Online, SharePoint Online, and Lync Online.
Exchange Online: Hosted enterprise-class email environment with the ability to share documents, calendars, address books, etc. This also includes Outlook Web Access (OWA), which is Exchange's webmail utility which my all time favorite webmail app!! By the way, mailboxes come with 25 GB of storage, which is much more than most other Exchange hosts out there!
SharePoint Online: Hosted internal websites to help enable team collaboration. It is a great place to share documents and information within teams, and within the company. I have seen companies use SharePoint to store ALL of their company documents and data files. If you haven't used SharePoint before, it can be a little overwhelming at first, but its extensibility and list of features will quickly win you over.
Lync Online: Lync is replacing two products Microsoft Office Communicator and Microsoft LiveMeeting. Frankly it does the job of each application better. Think of Lync as an instant messenger application which also does video & voice chats, web conferencing, document/file sharing, and the list goes on! I love the fact that you can display multiple Excel spreadsheet files on the screen at the same time. Try doing that with LiveMeeting! Performance is greatly increased over Office Communicator and LiveMeeting, which really helps reduce those annoying lags in sales presentations and web demos.
Microsoft Office Applications: Some packages may include online versions of the Microsoft Office applications, called Office Web Apps. Some packages actually include the licensing for you to install a copy of Microsoft Office Pro Plus on your own computer.
Voice (telephone) and Unified Communications (UC): Enterprise packages may also have the option to have unified communications and voice communications (like a phone PBX integrated into your cloud services) as long as you don't mind having one or more servers in your office. Currently the word is that the UC components may not be available during the initial service launch, but probably sometime next year.
Of course the service is still in Beta, and offerings could change by the actual public release. Check Microsoft's website for up-to-date package information.
Who is it for?
Generally speaking, Office365 is a real value to any business with 5 or more computer users. For very small businesses, it is tough to justify the costs for hardware, software, and time to configure these servers in-house. With the small business package currently advertised at $6 per user (USD), it is very cost effective.
Even if your company is a large enterprise, the UC & voice options can be very appealing… especially if you have users in several locations. Don't worry about Virtual Private Networks (VPN) or Wide Area Network (WAN) connectivity; just make sure each site has internet connectivity.
There are also nice integrations with any existing Active Directory environments. So you don't have to re-create all of your users. Let the system do it for you.
Plans & Pricing
Packages range from $6 per user per month, to $24 with licensing for Office Pro Plus. Take a look at Microsoft Office365 Fact Sheet to pick a package that is right for your organization.
Is Office365 right for your organization? Only you can answer that. But if you're on the fence and want to test it out, Microsoft may be doing a 30 day risk free trial of the service. Again nothing is official until the services are actually released, but they seemed to have great success with the 30 day trial for BPOS.