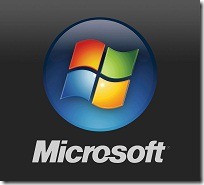 Microsoft has released the Release Candidate (RC) of Service Pack 1 (SP1) for Windows 7 and Windows Server 2008 R2 to MSDN and TechNet subscribers.
Why is this so important, and why do I care? Within SP1 are two of my favorite feature updates: Dynamic Memory for Hyper-V, and the RemoteFX update for Remote Desktop Services.
Among many other updates and new features, this release finally brings the ability to use "dynamic memory" within Hyper-V. This means you can dynamically share some physical memory between several virtual machines based on how you configure ranges and priorities. Now I know this is useful for only a small percentage of the population, but this gives a VM the capability to utilize more of the physical host's memory when it is needed. See video on dynamic memory for Hyper-V.
As any experienced Terminal Services/Remote Desktop (now called RDS – Remote Desktop Services) user can tell you, the technology doesn't handle multimedia very well. While this has improved slightly over the past 10 years, I don't typically suggest watching YouTube over a Remote Desktop connection. SP1 for Windows 7 and Server 2008 R2 brings RemoteFX which leverages VDI technology to give the end-user a real PC like experience. No longer do you have to watch choppy videos, with poor response time. With RemoteFX it is like being in front of your PC, even though your PC is virtualized. See video about RemoteFX.